Serving...
Individuals
Couples
Families
I Help With...
Abuse / Abuse Survivor Issues
Adjusting to Change
Anxiety
Bipolar Disorder
Blended Family Issues
Codependency / Dependency
Communication Problems
Depression
Divorce / Divorce Adjustment
Grief, Loss, & Bereavement
Inattention, Impulsivity, & Hyperactivity (ADHD)
LGBT Issues
Life Transitions
Parenting
Relationships & Marriage
Religious Issues
Self-Esteem
Workplace Issues
Other areas: please inquire
Counseling and Psychotherapy
in San Jose and Santa Cruz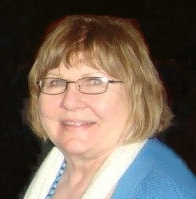 Are you or a family member in emotional pain?
Are you and your spouse or partner drifting apart because of a lack of communication?
Do you need help because of a traumatic experience in your past?
Are the stresses of working in the Bay Area really starting to affect your relationships?
How I Begin
I will begin work with you by providing a safe place for you to talk about your needs. We will work together to help you make positive changes in your life. I have a calming, caring, non-judgmental manner and will work with you to achieve the goals that are important to you.
How I Help
There are many ways to approach problems, and I will assess your needs and take into account which therapy method will match who you are as well as what will best benefit you. I use short-term therapies: Solution-Focused, Cognitive Behavioral, Dialectical Behavioral Therapy (DBT) and long-term therapies: Humanistic, Object Relations, Existential.
Accepted Insurance Plans and Billing
The following insurance plans are accepted: Aetna, Anthem Blue Cross, APS, Blue Shield of California, Cigna, CorVel, Coventry Health Care/First Health, E4Health, Magellan, MHN, Network Advantage, United Health Care, and Workplace Options. I can also bill other insurance plans for you or provide you with a super bill.
Serving San Jose, Campbell, Los Gatos, Santa Cruz, Aptos, Soquel
San Jose Office:
1975 Hamilton Ave. Ste. 10
San Jose, California 95125

Santa Cruz Office:
501 Mission Street, Suite 100
Santa Cruz, California 95060
About Mariann C. Tymn, M.A., LMFT
I am a licensed marriage and family therapist with an M.A. in counseling psychology from Santa Clara University. My experience includes working with individuals, couples, and families from diverse cultures, ethnicities, sexual orientation, and gender identity. I worked as a project and program manager for over 20 years and understand the stresses of working in the high-tech industry.